Links to Useful Sites
Remember to login to Career Pilot and explore where you are on your journey towards Post-16 education and future employment. If you haven't already registered – please take the time to register through the site using your school email address. There is a Parent Zone which will help answer questions about the full range of Post-16 Pathways, funding and support.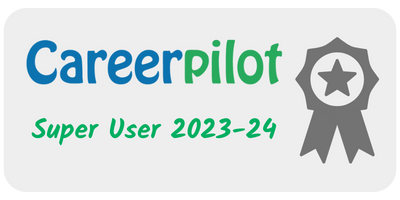 Recent webinars for Year 11 parents on post-16 options have received great feedback. 185 parents registered for a webinar run in November 2023 and parents surveyed agreed that it helped them to find out more about the range of post-16 pathways.
"Really informative webinar which will really help us navigate and understand the choices available post 16."
"The presenters provided a really useful guide to the Careerpilot website which should really help provide focus making the right educational choices for 16+. Wish something like this existed when I was going through this!"
Access to this webinar can be found here, https://youtu.be/taw4qHWv8do
Parents and students can find out more about the post-16 options on Careerpilot here, www.careerpilot.org.uk/information/your-choices-at-16
Parents may also like to find out more information to help them support their young people in the making decisions about their next steps here, www.careerpilot.org.uk/parent-zone
---
A leading organisation in the education sector, founded to tackle misconceptions about apprenticeships and promote the benefits.
---
---
Success at School is the place for young people to explore careers, get the lowdown on top employers, and search for the latest jobs, courses and advice.
---
A UK-wide youth charity on a mission to help young people find their feet and get the best possible start in life.

---
Care Leavers Guide
This guide for young people contains concise and clear information about apprenticeships and what help is available for those care experienced people who are considering an apprenticeship, including financial assistance.
Care Leavers Guide - Amazing Apprenticeships
---