Assistant Headteachers
Rachel Crozier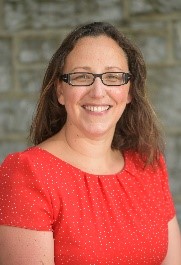 Having grown up in Birmingham, I initially moved to Leicester to study Geography, later staying in the city to firstly work as a teaching assistant, and then completing a Secondary PGCE and teaching at a number of mainstream schools. Whilst working in mainstream, I oversaw health across the curriculum, completed my Certificate in PSHE (personal, social and health education) with a specialism in relationships and sex education, and worked as a head of year, including overseeing links with our primary cluster schools at the time. I moved to Plymouth in 2009 and have been at ACE ever since, currently as Assistant Head & SENCo as part of the leadership team, overseeing the provision and support for students with additional or complex needs across all bases. As part of this responsibility I have completed my NASENCo and Trauma Informed Diploma and also oversee mental health, wellbeing and trauma informed practice. I represent ACE on a number of multi-agency panels and groups within the city linked to these areas.
Outside of school I like being busy and enjoy anything that involves being out and about and social, my children and friends would tell you that I am the queen of daytrips!
---
Tim Mathias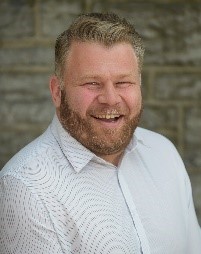 Having grown up in Weston-Super Mare, I initially moved to Plymouth to study sports management at the university. I was fortunate to combine study with playing semi-professional rugby. After completing my degree, I was offered the opportunity to play professionally alongside working as a community sports coach.
This was my first step into education, providing PE lessons for primary schools and the special schools in the city, a role that I really enjoyed, and I was always the first to offer to work in the special and alternative education sector.
After suffering a sports injury, I decided to go travelling. I explored much of South East Asia before playing rugby in both Australia and New Zealand. It was playing in New Zealand that brought me back to Plymouth in 2006, as I was given the opportunity to play professionally in the city.
I first started working for ACE in 2009 as a Teaching Assistant and have grown with the organisation. Setting up the Pastoral Team, where I worked closely with multi agency partners, mainstream schools in the city and developed my skills in safeguarding and behaviour management. I joined the leadership team in 2016 as a Senior Leader responsible for behaviour and attendance and have just moved into my new role as Assistant Head responsible for Behaviour and Attitudes.
I completed my NPQSL in 2019 and am working long term on completing a master's qualification in professional practice. I represent ACE on several multi agency panels including the Operational Child Exploitation group and the Secondary Placements Panel.
Outside of school I still very much enjoy rugby and running. If I'm not doing either of those then I'm exploring the local beaches and moors with my wife and our dog.