Black History Month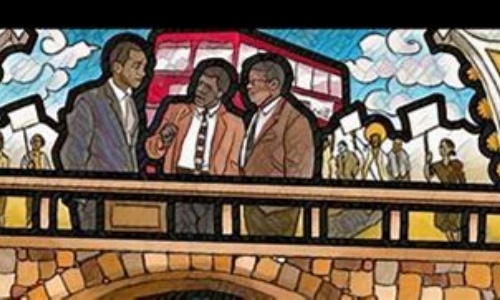 October is Black History Month. For over thirty years it has annually shone a spotlight on often overlooked historical events and people, celebrating the achievements of black people, the significance of black history and its contribution to British culture.
Black History month encourages reflection on elements of our national story such as empire, colonialism, and slavery. It aims to show Britain that black people have been a part of the British story for hundreds, if not thousands of years. Black History Month celebrates people who made huge contributions to our country, made huge sacrifices to protect Britain and risked their lives to fight racism, discrimination, and inequality.
It helps encourage diversity in British History and its teaching in schools. It teaches us about historical figures who have often been overshadowed, overlooked, and ignored.
Mary Seacole is now celebrated for her work to care for British soldiers during the Crimean war of the 1850s. Walter Tull fought in the trenches in WW1 and was the first black officer in the British Army. Jack Leslie was one of the only black, professional footballers in Britain during the 1920s and 30s, playing for Plymouth Argyle for 14 years.
During WW2, thousands of people from across the world volunteered to join the British army, air-force, and navy to defend and fight for Britain. We have learnt about the generations of people invited to Britain to help modernise our country over the past 80 years, famously the 'Windrush generation' of the 1950s.
Black history month highlights the British people who have led the way, often challenging prejudice, and racism to contribute to building a fairer Britain; like Diane Abbott, the first black women to be elected to parliament and one of our longest serving MPs.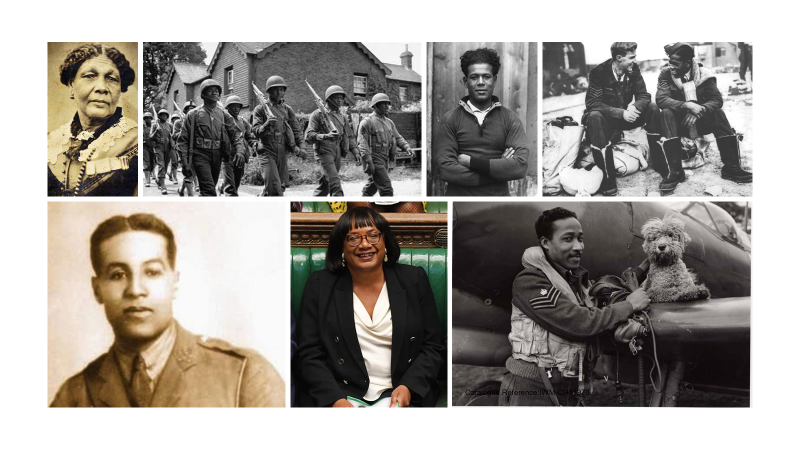 However, this year's Black History Month 2022 is different. It recognises that looking back and celebrating how far Britain has come can only do so much. Recent events, notably the Black Lives Matter movement, have shown that making a better future is more important. The theme for this month is, "Time for Change: Action Not Words.'
"It's not just a month to celebrate the continued achievements and contributions of Black people to the UK and around the world. It's also a time for continued action to tackle racism, reclaim Black history, and ensure Black history is represented and celebrated all year round"
If you want to find read more and find out about the Black History Month and how the West-Country is marking the event see the following links.
Home - Black History Month Plymouth 2022
Black History Month - Equality and Diversity (devon.gov.uk)