Matthew Barnes, CEO - Blog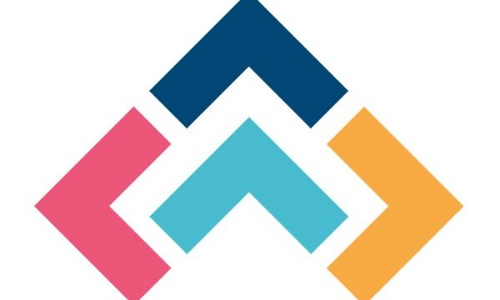 Dear TFT Staff,
I hope this finds you well. I have now been in post for just under eight weeks. In that time, I have been delighted to have been able to see many of you at work with the children and young people that we serve. I have only one setting left to visit, which I hope to do very soon.
During these visits I was particularly struck by the strength of relationships between you and the children you work with. It would not be an overstatement to say I was moved quite a few times to hear some of the very positive responses made by children to the support and nurture they were given. It was a real privilege to see you at work. I'd like to take this chance to thank you all for what you do for some of the region's most vulnerable pupils.
Since joining the Trust, I have been busy getting to know the settings, their leaders, the Trust, and the relationship we have with DELT. I have also met with a number of key stakeholders, including CEOs from other Trusts, Local Area leaders from across Plymouth, Cornwall and Devon, colleagues from the Regional School Commissioner's office and with those among DELT. It is notable the number of external stakeholders who hold the work you do within our Trust in very high regard.
Many of you will know that we say 'good-bye' to Mr Earnshaw, the headteacher at Courtlands School at the end of this term. We held a small good-bye 'tea' with staff, parents, and pupils at the school on Monday. There was another tear in the eye moment when one young man felt it was his time to contribute to the various speeches being delivered as part of the goodbye. We wish Mr Earnshaw all the very best heading up the SEND advisory support service in Plymouth.
We have already put in place an advert to replace Mr Earnshaw. However, in the meantime, I am delighted that Mrs Smart, the headteacher from ACE Tiverton has agreed to 'step up' and lead both schools in the interim. I am very much looking forward to seeing how this arrangement develops and allows both schools to continue to strengthen provision for their pupils during this period of change.
Some of you may also have noticed that we have recently advertised for a permanent Chief Governance and Operations Officer within the Trust. We will be interviewing soon and will let you know as soon as possible what the outcome is.
I also had my first Board meeting with the Trustees. In this we looked at a range of issues that are current challenges for the Trust. For example, we discussed the White and the Green papers and what they mean for us. We have also been exploring the Trust's Education Strategy and how this relates to school improvement within the Trust generally. I was really pleased to pick up the importance of staff wellbeing to the Trustees. As part of this we will be building on some strong practice already in place, including through a developing Workforce Strategy. As I said to many of you on my visits, this is something I am passionate about. I am keen that the Trust does all it can to invest in and support you as its staff.
Once again, thank you for all you do and your hard work. I am very aware that many people are feeling the hangover from the pandemic and what that meant for schools. Your commitment does not go unnoticed. I really want to finish by wishing you all an excellent, restful, and well deserved half term break.
Best wishes,
Matthew Barnes
Chief Executive Officer