November 2020 Update from ACE Schools Headteacher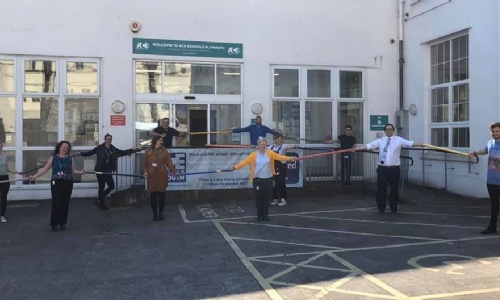 Half-termly update from Mr. Bindon ~ Headteacher at ACE Schools
Welcome to the first of these half-termly Headteacher updates. The start to this year has been like no other, and I wanted to use this first update to commend the way our young people and staff have stepped up to the COVID situation across all of our bases. The speed at which our community has had to adjust their entire way of working and learning has been phenomenal.
Our online learning structures and plans have already been tested by one of our bases going into isolation, and the ability for pupils' to maintain a continuity of learning from their own homes, has been something that pupils and staff have transitioned to with great speed and effectiveness.
When our Exeter base went into isolation it, of course, presented a number of challenges. This challenge was met with a huge team response and strength of togetherness from the base and the teams that support the school backroom operations whether that was arranging lunches or delivering IT equipment. The way our staff, families and pupils works as a team is truly one of the great strengths our school.
Another example of a great team response this term, has been reflected in the visit from the local authority, who highlighted a number of strengths from their monitoring visit and the team should be very proud of having the work that they do day in and day out, being acknowledged through this process. We look forward to receiving the letter from the LA.
Thank you as always to everyone that has made this school a great place to learn and a great place to work this term.
Mr. Bindon - Headteacher at ACE Schools